Basic information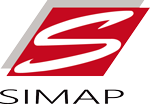 SIMAP GROUP, a.s.
Distribution of components and solutions in industrial automation
Dolné Pažite 603/97
911 06 Trenčín
Slovakia
Phone: +421 32 7430 472
Mobile: +421 910 920 789
E-mail: simap@simap.sk
Web: www.simap.sk



ID: 51185164
VAT / Tax ID: SK2120620887

• Components and solutions - PLC/HMI, robotic applications, servo and motion, inverter, sensor technology, SCADA, SW solutions
• Laser marking, barcode readers, traceability solutions
• Assembly, quality check, manipulation, process solutions
• Programming, service, trainings, application support
SIMAP GROUP - A reliable partner in industrial automation and innovation
At SIMAP GROUP, we are supplying comprehensive solutions for industrial automation and industrial marking, distributing automation components and machines to leading companies in Slovakia and the Czech Republic for 15 years.
We specialize in industrial marking, automation of production lines, machines and processes from the SCADA level to Industry 4.0. At the same time, we closely specialize in the distribution of machines, industrial marking and automation assortment from well-known manufacturers Mitsubishi Electric, Lasit, Datalogic, Gefran, IPF Electronic, Apex Dynamics and Aso Safety Solutions.
The only authorized service for Mitsubishi Electric robots in Slovakia
In cooperation with Mitsubishi Electric, we design complete robotic workplaces and supply 6-axis, collaborative and SCARA robots. We operate in Slovakia as the only authorized service partner of Mitsubishi Electric for robotic systems. We perform service precisely and quickly. You can rely on us at any time.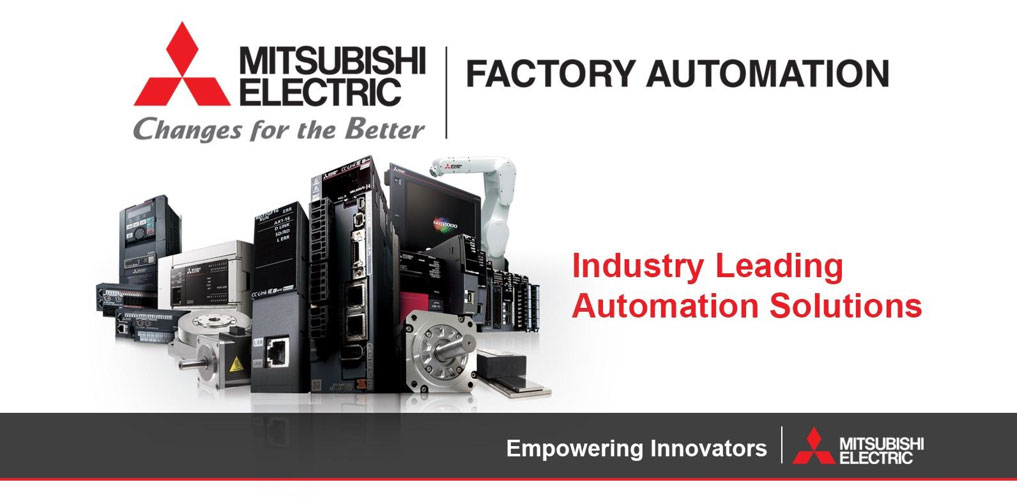 We are a stable partner
At SIMAP GROUP, we bring together experts with 15 or more years of experience in the field of industrial automation, production, logistics, design, implementation of solutions and programming. We place emphasis on education, the use of the latest technologies and the introduction of innovations into processes.
For 15 years we have been a stable partner of leading companies in the Slovak Republic and the Czech Republic in the field of logistics, food, car production, electronics, engineering, textile industry, energy and water management. We have been cooperating with our clients for a long time.
Tailor-made solutions for each task
In our team of experts in several areas of industrial automation and related industries, we develop solutions that solve the problems of entering our customers as efficiently as possible and meet the set KPIs, including TCO and fast return. We work professionally, during the whole cooperation we approach the implementation of the project individually and seriously.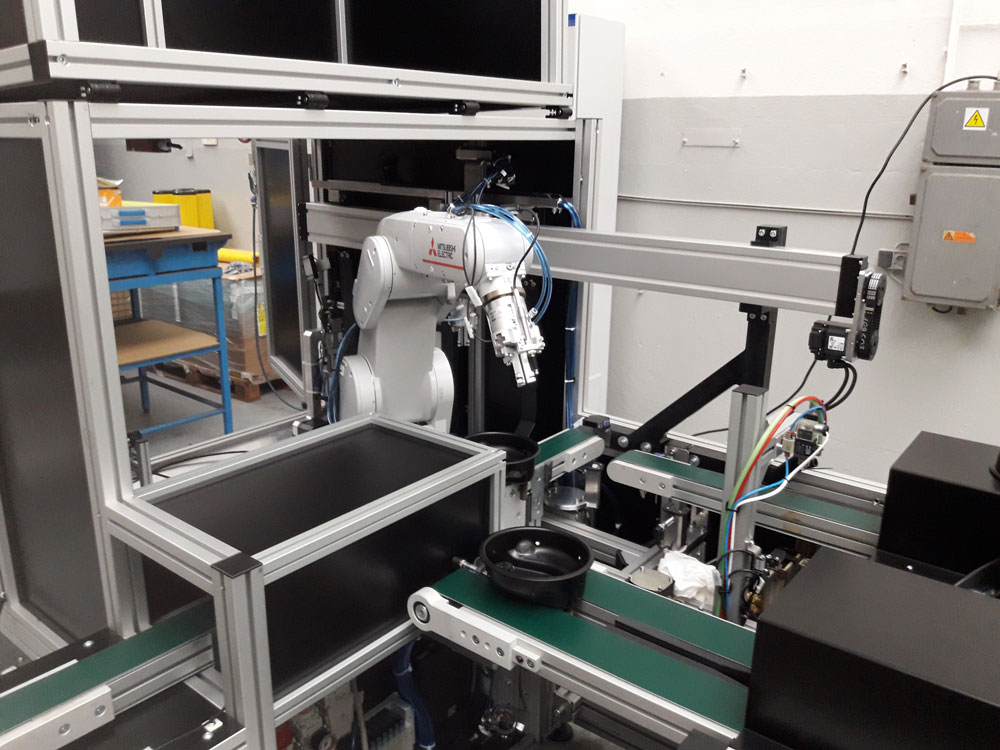 We will help you with the automation of production lines and processes from the SCADA level, data collection to the implementation of Industry 4.0 and the introduction of the latest technologies into processes. We also specialize in the supply of technological units, parts of technologies, safety elements, automation of the processes themselves and increase of efficiency or cost savings, testing, industrial marking and tracking of products.
We provide the entire process, including design, testing, programming, installation, support in application development, delivery of complete solutions. During the entire process, we provide technical support, warranty and post-warranty service.
Distribution of automation and consumer components
We supply our partners with quality automation components according to technical requirements and consumables. We distribute products from proven manufacturers Mitsubishi Electric, Lasit, Datalogic, Gefran, IPF Electronic, Apex Dynamics and Aso Safety Solutions.
In our range of automation products you will find lasers for integration into production lines, laser engraving machines of medium and high productivity, SCARA, collaborative, 6-axis and special robots, cameras and machine vision and software for Industry 4.0 and industrial equipment.
You will also find a wide range of PLCs, HMIs, industrial displays, control panels for CNC machines, frequency converters, servo drives, planetary gearboxes, intelligent sensors, camera systems, all types of industrial scanners, barcode scanners, controllers, control units, power supplies, heating bodies, circuit breakers, contactors, semiconductor switching elements, LED lighting, safety elements for workplaces and many other accessories.
Published: 13. 10. 2020
Laser marking
Laser marking is the most effective and the cheapest type of industrial marking. Of all the types of industrial marking, lasers operate with the lowest operating costs. How is it possible? They are basically simple in construction without mechanical parts and at the same time do not need any consumables for operation other than electricity.
Advantages of laser marking
low operating costs
high marking speed
high definition marking of products
excellent readability and high contrast markings
laser marking is designed for all types of materials
marking without damage and deformation of products
permanent marking
fast return of investment – up to 1 year
without additional consumable costs
robust construction
Costs and returns
The return of laser marking depends on the size of the production. The average return is up to 1 year in the case of engraving machines and tailor-made integration into production lines. After the purchase of a machine or a complete tailor-made solution, the costs of acquiring the technology will be repaid during the first year. For years to come, laser marking makes a profit with minimal maintenance costs. In terms of service life, it is only necessary to replace laser tubes with a lifetime tmore than 50,000 hours. The marking is thus trouble-free for a long time and contributes to continuous operation without downtime.
Universal marking for all materials
Laser marking is suitable for all types of materials. Organic materials such as leather, glass, plastics, thermoplastics, temperature sensitive materials, paper, cardboard, thin materials and foils, painted materials, metals, stainless steel, anodized aluminum, special tools, coated materials, ceramics and others.
Depending on the type of marked materials, it is necessary to choose a suitable type of laser medium and wavelength. Semiconductor, fiber, YAG, YVO4 lasers, infrared and CO2 lasers are used to make industrial marking.
Types of laser marking
At SIMAP GROUP, we specialize in both types of laser marking. We design solutions for industrial marking with lasers from market leaders – manufacturers Datalogic and Lasit. In our offer you will also find robust engraving machines made by Lasit. Laser marking for integration Laser heads can be integrated into production units, production lines. In tailor-made applications, we implement product tracking, static marking and marking on the fly. We make the entire application from design, calculation returns, to technology delivery and integration.
Laser engraving machines
Laser engraving machines are also used to mark parts. Operation is performed by an operator or robot, which automatically fills and removes engraved parts from the machine.
In our offer you will find laser engraving machines of the Italian manufacturer Lasit in various designs. From compact dimensions, equipment suitable for smaller series or irregular marking to extremely powerful laser engravers for marking thousands of pieces per day.
Depending on the engraving machine range, technologies such as motorized axes, rotary head and rotary axis for marking cylindrical parts, TTL vision system for extremely accurate marking of small parts, tilting rotary axis and material clamps are available.
Average productivity
Medium productivity laser engraving machines are designed to mark hundreds of parts a day. They have a robust and at the same time compact construction. Different types of lasers are available for marking all types of materials. Engraving machines are available in a compact design – suitable for table and full size.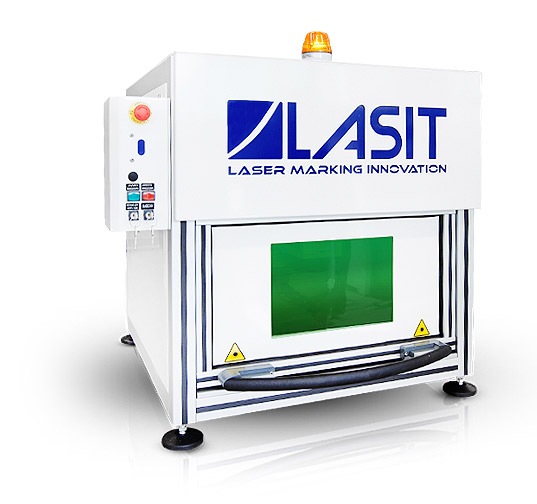 Medium productivity
If you need to mark thousands of items a day, these engravers are the best in performance and productivity. They are designed to label smaller thousands of products on a daily basis. The robust and variable design allows the marking of oversized parts that may be larger than the engraver itself. Thanks to a larger number of motorized axes, pneumatic doors and technology enabling mass marking of products on pallets, laser marking and engraving is really effective. Time-saving and productive.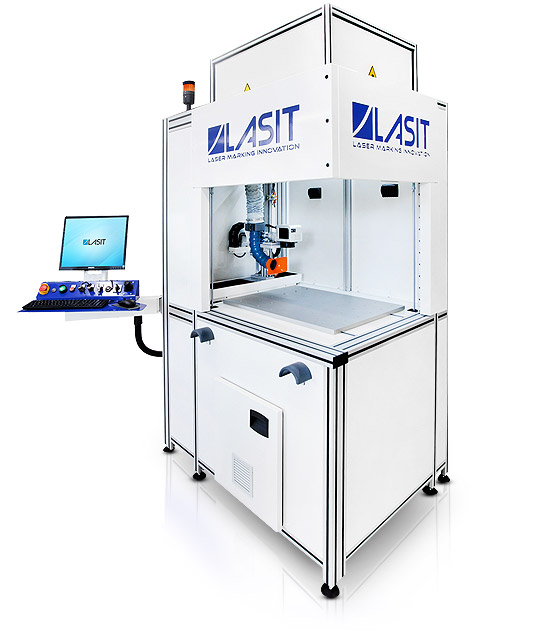 High productivity
High productivity laser engravers are designed for marking complex and complicated parts. Thanks to the robust construction, they can mark thousands of parts a day during continuous operation, without failures. They have technologies that allow the highest degree of automation. They are equipped with a rotary table and are ready for robotic applications, while at the same time they can mark and be supplied with other components.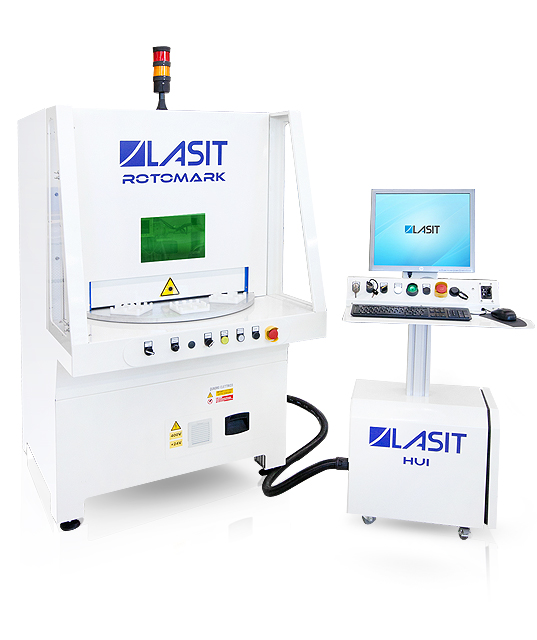 Published: 13. 10. 2020
Innovation of production with Industry 4.0
The innovations coming with Industry 4.0 bring with them a number of changes. These are most felt in the economy and the work segment due to the complete restructuring and change of social habits related to the change of consumer behavior.
The biggest challenge for Industry 4.0 is to increase competitiveness with low-wage countries, to address the skills shortage of globalization. With the next industrial revolution, the level of automation increases significantly. Industry 4.0 production concept addresses these challenges, including more flexible, less expensive production and individualization of products for consumers.
Data is the key to success
Data sharing between all levels from customer output, after-sales service, marketing and production components is a key factor in advanced automation.
There is a constant exchange of data and information between all components of Industry 4.0. In practice, this means that, for example, on the example of the car's service interval (the need to replace a part), its production of a part is initiated sufficiently in advance and subsequent installation in a service station. This guarantees optimal timing of production, logistics and subsequent assembly.
A great example is the production of individualized products in mass production while maintaining low production costs.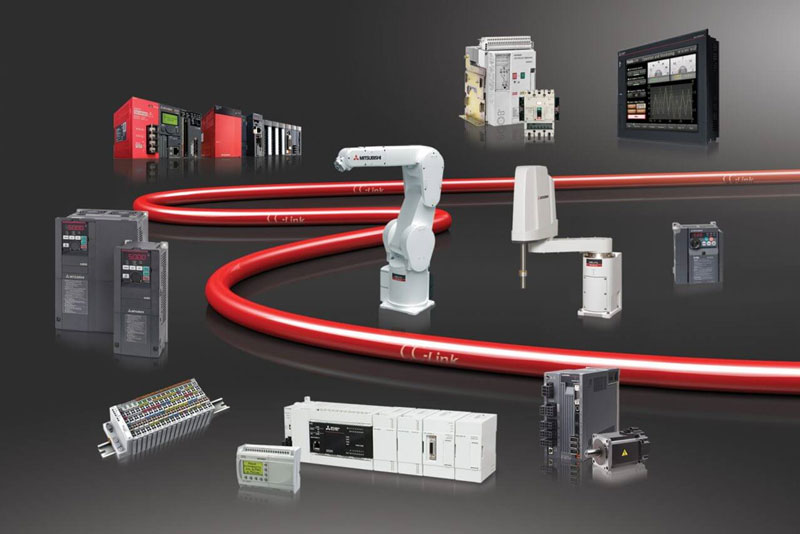 Internet of Things – The Backbone of Industry 4.0
The basis of data exchange are complex networks, product databases and integration of production facilities. Within the network, individual devices communicate thanks to microchips that share information within the network, the Internet and the cloud.
As part of production processes, production equipment and machines receive the right information about a specific product and its parameters on the basis of RFID chips, bar codes or markings made on products and semi-finished products. Autonomous communicating devices perform autonomous decision-making processes that connect real-world inputs on the Internet of Things with the cyber physical world of machinery and equipment in manufacturing and logistics.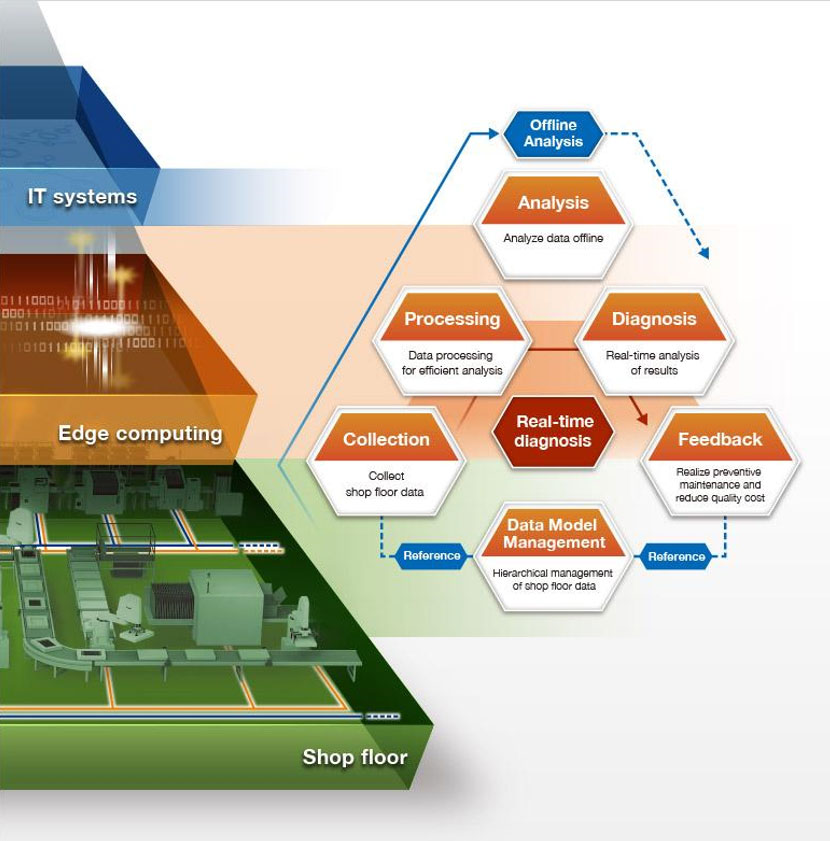 Internet of things in practice
How the Internet of Things connects reality with production is best understood by example. Imagine that a car's brake discs have built-in wear and condition sensors that constantly monitor their condition. At the specified interval before the end of life, the control system reports the error or imminent damage to the owner, manufacturer and production operator.
The manufacturer's pro­duction system continuously receives data and receives instructions for the production of brake discs with the parameters of the vehicle on the basis of the order confirmation by the owner. When ordering, the owner chooses the place of exchange or delivery. The interconnected systems automatically plan production, logistics and possible replacement in the service.
Advantages of Industry 4.0 in practice
In contrast to conventional mass production and smaller individualized production, the flexible industry 4.0 solves extreme individualization while maintaining low costs. This is thanks to mass production, which, thanks to the data, can be easily adapted to the production of individualized products to measure without massive changes. With the gradually increasing machine learning curve, it is possible to achieve real low costs and savings in the production of special customized products. Industry 4.0 is the only effective solution to the growing demand for bespoke products.
Implementation of industry 4.0 in cooperation with SIMAP GROUP
At SIMAP GROUP, we implement Industry 4.0 with the e-F@ctory concept and technologies from Mitsubishi Electric. The intelligent factory has been developed by the company for more than 17 years. It brings innovative technologies of Industry 4.0 with simple scalability, modularity, efficient data evaluation and processing, communication between devices and the cloud in real time.
This solution includes all parts of production from human-machine interface – PLC, HMI, MES, SCADA systems, robotic, tracking processes, line drives – servo and frequency converters, sensors, analysis, data processing and communication with superior IT systems, databases via the Internet and cloud.
The Mitsubishi Electric e-F@ctory concept brings greater efficiency, a larger production volume with lower costs and production time. Production is continuous and safe. The concept meets all safety, collaborative and Industry 4.0 standards.
On the SIMAP GROUP website, you will learn more about the implementation of Industry 4.0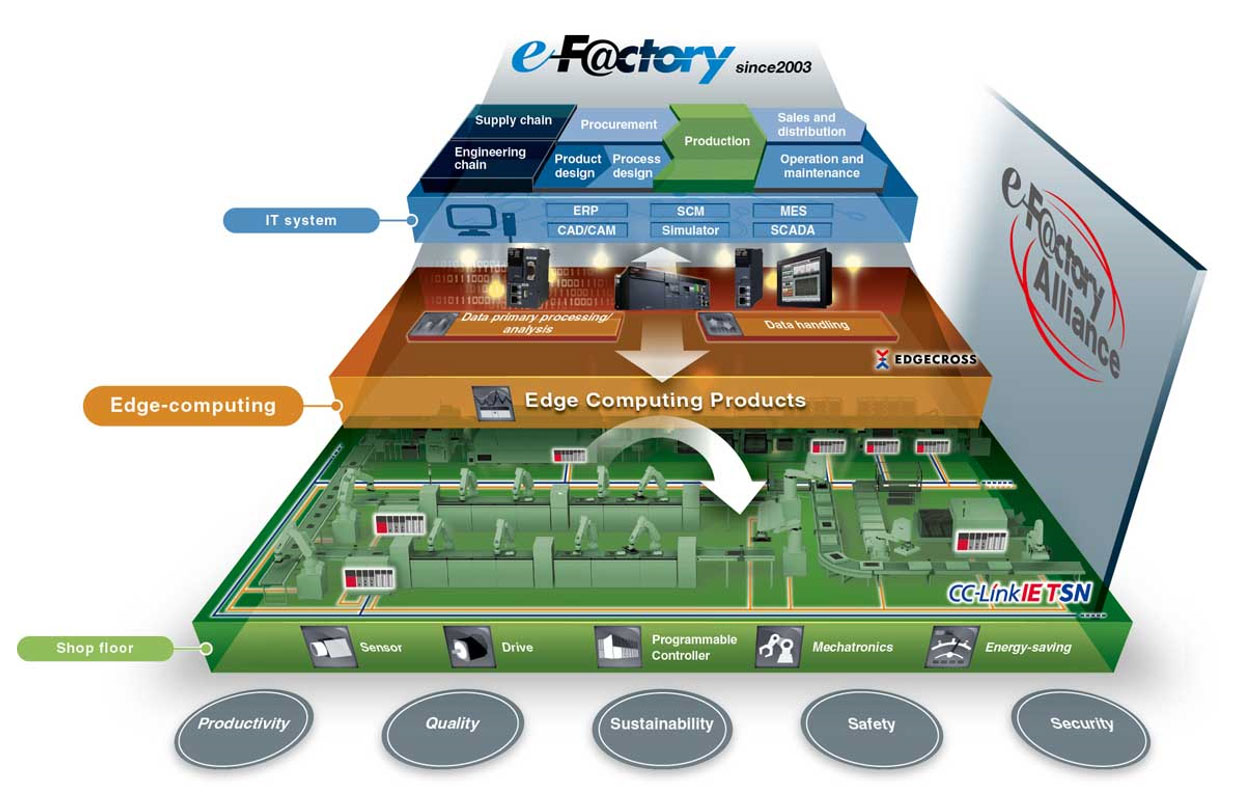 Published: 13. 10. 2020
Intelligent robotics with Mitsubishi Electric
Industrial robots are an integral part of industrial automation. Thanks to innovative technologies, with the growing number of robotic applications, we are successfully increasing production volumes while reducing costs.
Precision robots from the Japanese manufacturer Mitsubishi Electric using the latest technologies. This makes it one of the world's leaders in extreme precision, speed, collaboration with workers and machines, safety and favorable operating costs. Mitsubishi Electric is the only manufacturer of collaborative robots whose cobots meet all collaborative and safety standards.
Integration with industry 4.0
All Mitsubishi Electric robots have an intelligent interface ready for integration into the Internet of Things and Industry 4.0 processes. The key technologies are FA-IT functions for easy integration of the GOT and iQ platforms via the CC-Link industrial network. As part of Industry 4.0, Mitsubishi Electric robots use predictive maintenance and are ready to integrate with systems for automatic data processing and evaluation, including production information management.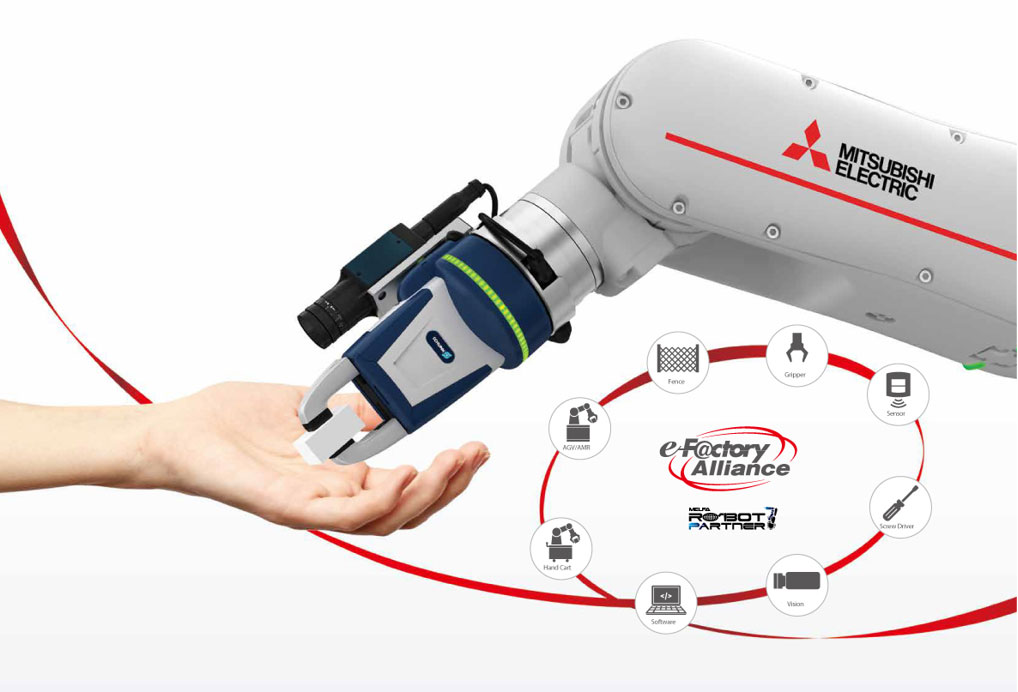 Key features of Mitsubishi Electric robots
Safety first
Thanks to the improved Melfa Safe Plus technology, which meets all safety standards, robotic and collaborative applications are maximally safe. Collaboration with machines and operators is seamless and production is smooth.
Flexible production
In addition to lower production and process management costs, flexibility brings greater productivity. With the intelligent FA-IT interface, production is very easily adaptable to a new type of task. Robot integration is very simple and time-saving.
The most accurate robots on the market
Japanese manufacturers are world famous for being meticulous and developing sophisticated products. This is no different with Mitsubishi Electric robots. The robots use machine learning, thanks to which the robot's movements are corrected in real time. It optimizes the time of execution of tasks and significantly increases the accuracy of robots. Mitsubishi Electric robots are the only ones on the market with an accuracy of up to 0.02 mm.
Vertical 6-axis robots
Mitsubishi Electric 6-axis robots have a robust design, high load capacity and optimized cycles lasting only 0.32 seconds. They can handle tasks with high sensitivity and a load capacity of 2 to 70 kilograms. They have IP 67 protection as standard.
The main uses are processes such as component packaging, product and label quality control, cleaning, polishing, handling and palletizing, product assembly and screwdriving, laser marking and cutting, machine operation, component sorting and application / gluing of materials.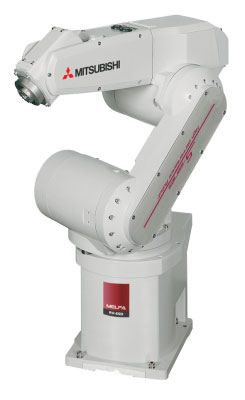 Collaborative robots
Collaborative robots are the newest product from the Mitsubishi Electric factory. They are the only ones on the market, which meet all collaborative and safety standards. The innovative technologies they use in practice result in lower production costs and TCO. The return on cobots is 1 year by default.
The integration of Mitsubishi Electric collaborative robots is simple and seamless. Thanks to intuitive control, even an untrained operator can handle the cobot. Adaptation to a new type of production is for cobots quick and seamless.
Thanks to advanced safety functions, they are extremely safe for operators. They also collaborate with autonomous AGV and AMR vehicles, which can relocate them during production if necessary.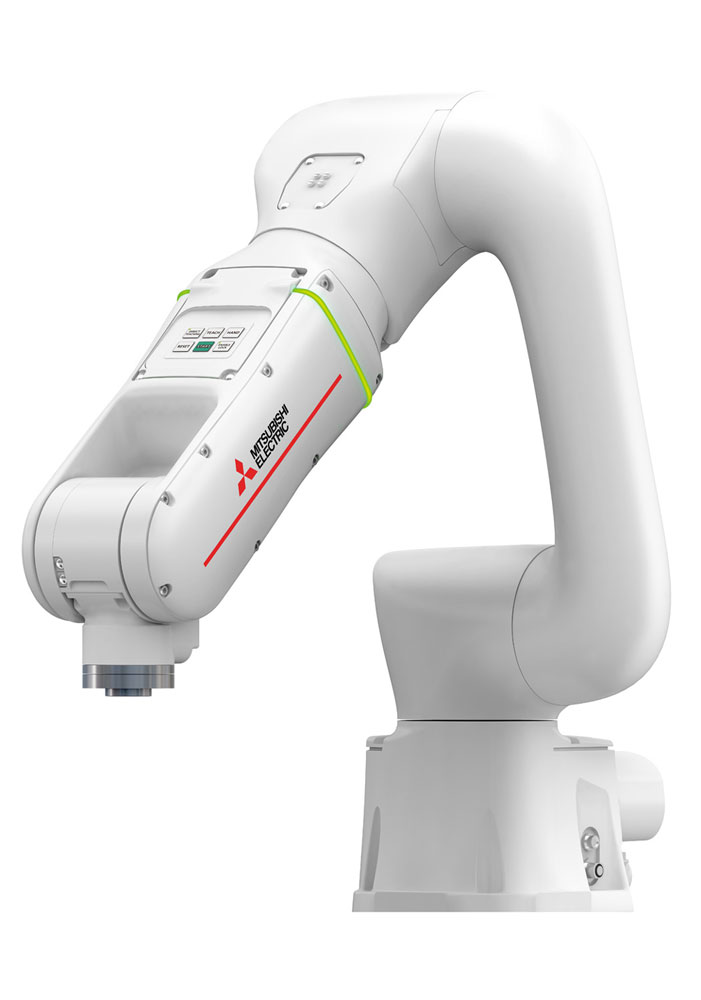 SCARA robots for front mounting
SCARA robots are used in horizontal applications with high speed requirements. They are suitable for every industry and tasks from delicate micro operations, assembly to heavy-duty packaging and palletizing of heavy objects.
Precise cycles of SCARA robots last an amazing 0.29 seconds, with a load capacity of 3 to 20 kilograms and an arm range of up to 1000 mm. They are suitable for more demanding conditions and food production with high hygienic requirements.
SCARA robots from Mitsubishi Electric are commonly used for component assembly, packaging, palletizing, packaging, product marking, soldering, sorting and filling product packaging.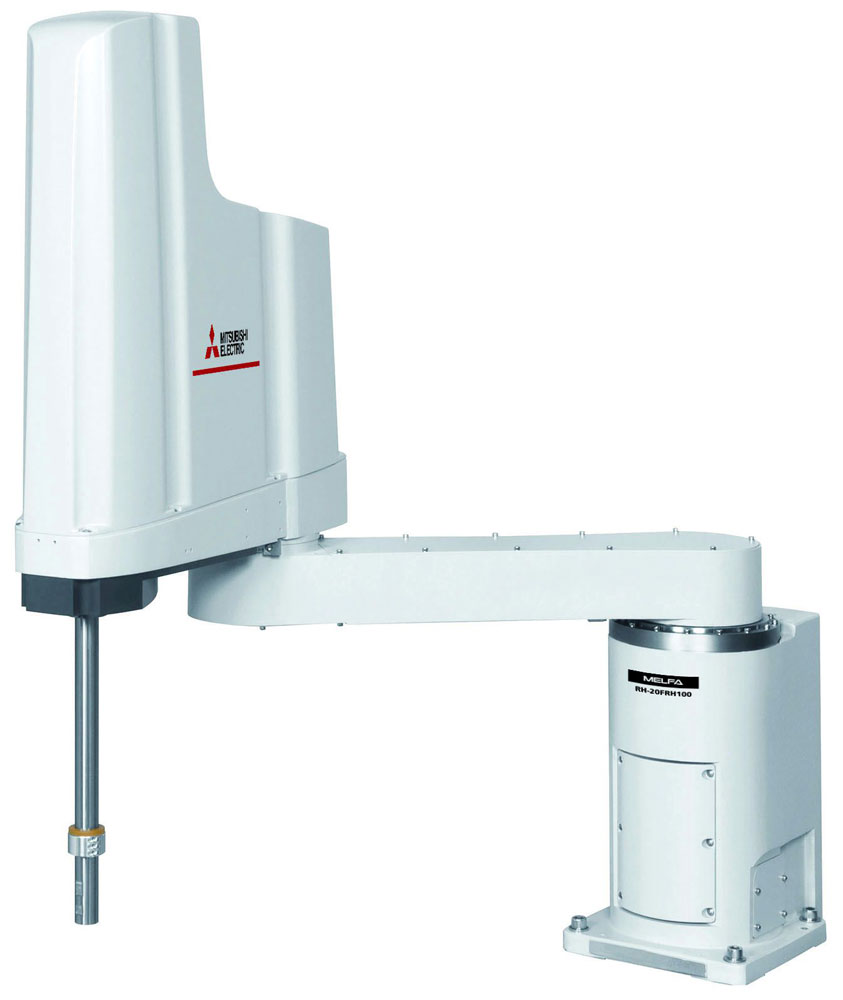 Robots for specific applications
Special robots are applications in the pharmaceutical, food and other industries. They are extremely accurate, compact and fast. Micromanipulation and delta robots are available.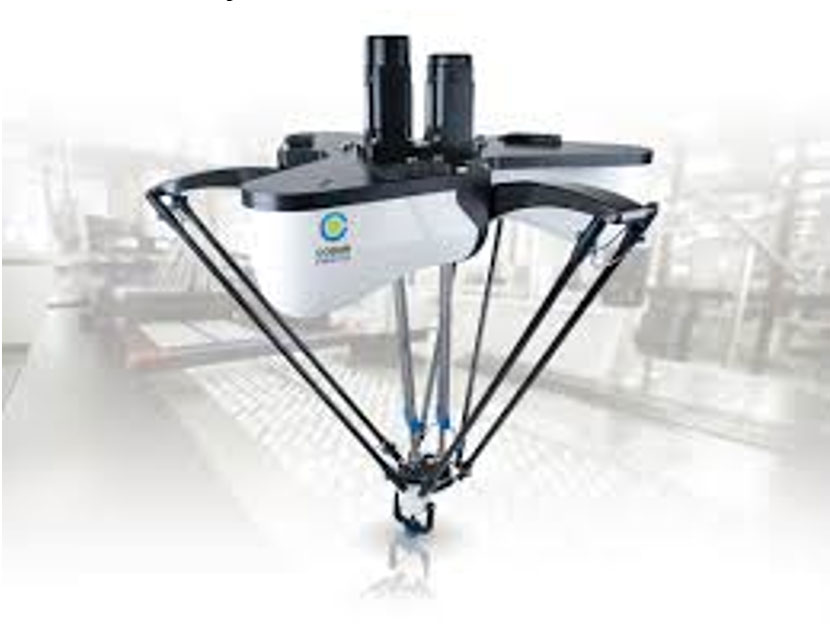 Published: 13. 10. 2020