Basic information

Východoslovenská energetika a.s.
Electricity supply and distribution
Mlynská 31
042 91 Košice
Slovakia
Phone: +421 55 6102 001
E-mail: info@vse.sk
E-mail: komunikacia@vse.sk
Web: www.vse.sk

ID: 44483767
VAT / Tax ID: SK2022730457

We bring more benefits to your business
• Favorable prices for electricity and gas
• Wide range of energy services with various financing options
Wind of change in energy business. innogy is there.
RWE decided to comprehensively restructure the Group. We have bundled the business segments of Renewables, Grid & Infrastructure, and Retail in a new subsidiary called innogy. RWE AG will continue to focus on conventional electricity generation and energy trading; it will also remain the majority shareholder in the new subsidiary in the long term. And in autumn 2016 we are focusing on those changes and are bringing the new innogy brand to the Slovak market.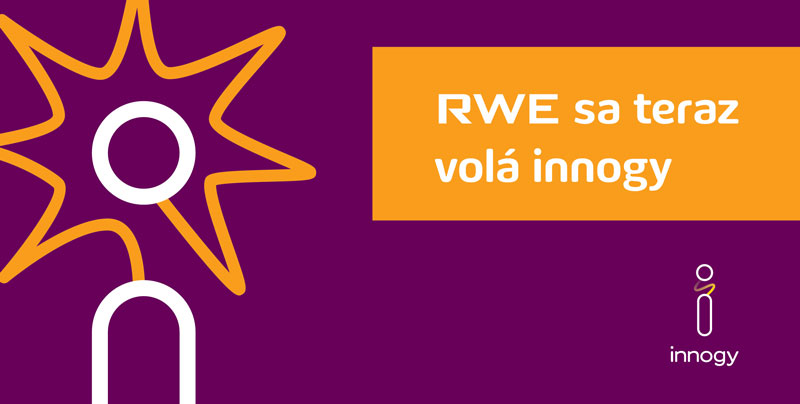 The name innogy is made up of the terms innovation, energy and technology. It reflects what our new subsidiary will stand for: innovation and technology in the energy sector. We concluded that innogy is also the ideal name for the modern energy company of the future. And this is reflected in the visual language of our new brand: it is colourful, flexible, and full of energy and creative ideas – ideally suited to the green, decentralised and digital energy market of the future
However, the lightness and dynamism that the new brand conveys should not be seen as a signal that we are sending a commercial lightweight into the ring. We are starting as a heavyweight – but we also want to get across that we possess the agility and dynamism that will be a key success factor in the energy market of the future. New players will enter this market. Names such as Tesla, Google or Apple – or maybe they are just being founded at the very moment you are reading these lines. Whoever the competition may be: as innogy we do not merely want to participate, we want to compete at the very top.
RWE is bringing you innogy
Our new subsidiary started operations on 1 April 2016. And it has presented itself under the new innogy brand since autumn 2016. The change of name represents a shift from conventional to innovative, flexible and creative.
Regarding the strong RWE brand that reflects a long and proud tradition of the energy industry, this will remain to be used by the mother company RWE AG in Germany. From now on, innogy will be the answer to the new energy solutions with a clear focus on customer centricity. We can confirm that innogy will work on new business models and innovations, and wants to be even closer to its customers across Europe. It has an ambition to become a symbol of an innovative offer and to shape trends in the energy market.
Innovations and technologies The innogy brand will simultaneously strive for decentralization and customer empowerment in the individual countries. We are talking mainly about those customers who are planning to produce electricity at home on their own, and to manage everything by smart devices and mobile phone applications.
We expect that digitalization will be represented not only by SMART solutions, but will be driven by STARTUP projects as well. The innogy brand is well placed to act as a leader in driving forward these developments.
Current customer
We have been monitoring consumer behaviour, we have been collecting and evaluating data. We know that a simple energy supply in not enough for the customer of today, they are interested in efficient, modern and mainly comprehensive energy packages.
With the support of innogy, we are ready to respond to the changing needs of our customers in an even better and faster way. We want to bring unique and competitive solutions.
innogy in Slovakia
The customers in Slovakia will also enjoy the benefits of innogy. Right from autumn, the VSE Holding Group will start to support ambitious targets of the new brand. The mother company VSE Holding and its subsidiaries Východoslovenská energetika and Východoslovenská distribučná will present themselves as part of innogy. Moreover, the subsidiary RWE Gas Slovensko will change its business name to innogy Slovensko.
innogy Slovensko will continue to bring innovative products and modern customer solutions to its customers. It will continue in the already started trend of its offer thanks to which Slovak households can save more, become safer and more comfortable.
As you can see: a lot of things are changing within RWE. However, one thing certainly will not change: our strong and reliable partnerships in one of our business' core regions.
Karl Kraus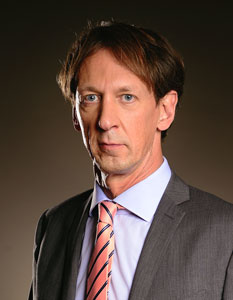 He became a Board member of RWE East in 2011. Since 2013, he has simultaneously held the position of the CEO of RWE Hrvatska. From 2013 he also held the position of the Chairman of the Board of Directors of RWE Slovensko until September 2016, when the business model was changed, and he became the CEO of innogy South East Europe. With effect from 1 April 2014, he has acted as the Chairman of the Board of Directors of VSE Holding.
Published: 23. 9. 2016