Basic information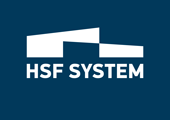 HSF System SK, s.r.o.
General construction supplies, complete roof and facade cladding
Bytčianska 499/130
010 03 Žilina
Slovakia
Phone: +421 914 336 067
E-mail: hsfsystem@hsfsystem.sk
Web: www.hsfsystem.sk





ID: 45412464
VAT / Tax ID: SK2022973095

• General building contractor
• Design and engineering activities
• General building supplies
• Facility Management

HSF System SK is one of the TOP 15 largest construction companies in Slovakia
The construction company HSF System SK is one of the largest construction companies in Slovakia. It is headquartered in Žilina, with other branches in Bratislava and Prešov. HSF System SK has been operating on the Slovak construction market since 2010 as a subsidiary of the Czech company HSF System. In 2021, HSF System SK achieved sales of 34.6 mil. EUR and a net profit of 2.7 mil. EUR.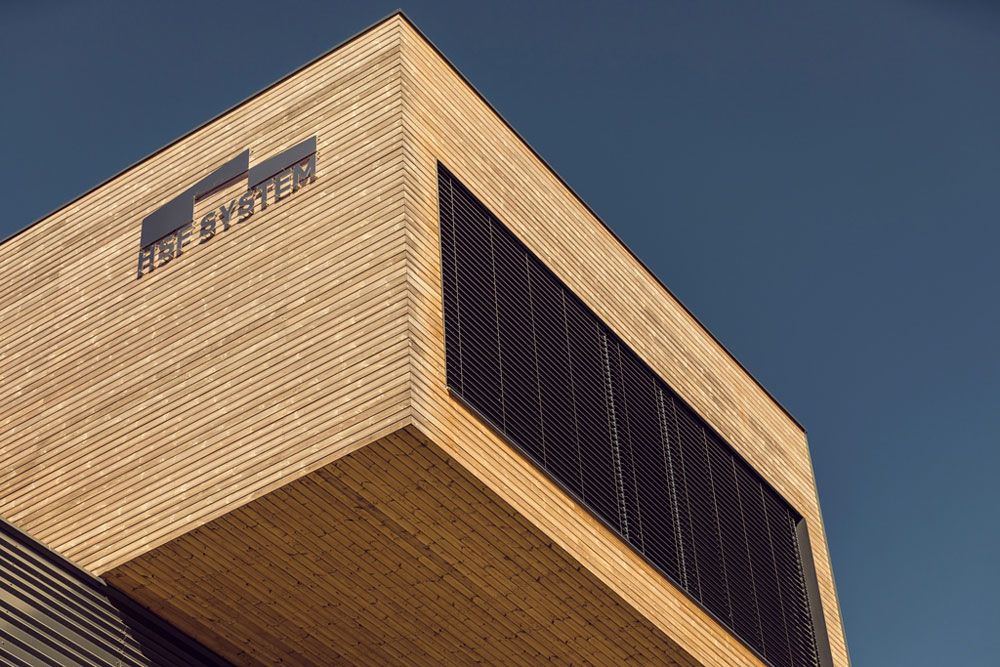 Antracit Point Head Office HSF System SK Žilina
HSF System SK has repeatedly been ranked among the leading civil engineering companies operating in Slovakia according to the TREND Top 100 and Eurostav rankings.
Services:
General building contractor
Design and engineering activities
General building supplies
Facility Management
The company today uses Building Information Modelling (BIM) throughout the entire project life, from the design through implementation phases. It therefore covers the whole range of areas as well as cooperation with investors or suppliers. In the future, it plans the application of a physical model in the future administration and maintenance of the building as the next step in implementation.
Awards:
2020 – BigSee Architecture Award (ANTRACIT Point, Žilina, general contractor)
2019 – ARCH Award – Architecture Award, 1st place (GA Drilling headquarters, Bratislava, general contractor)
2018 – Slovak Chamber of Architects CE-ZA-AR Award, final shortlist (Dubeň Lookout Tower, Žilina, general contractor)
In 2016 and 2017, the company acquired experience in the construction of green buildings in line with the German DGNB (German Green Building Council) certification system. It was the construction of the first such certified building in Slovakia (DS Logistic).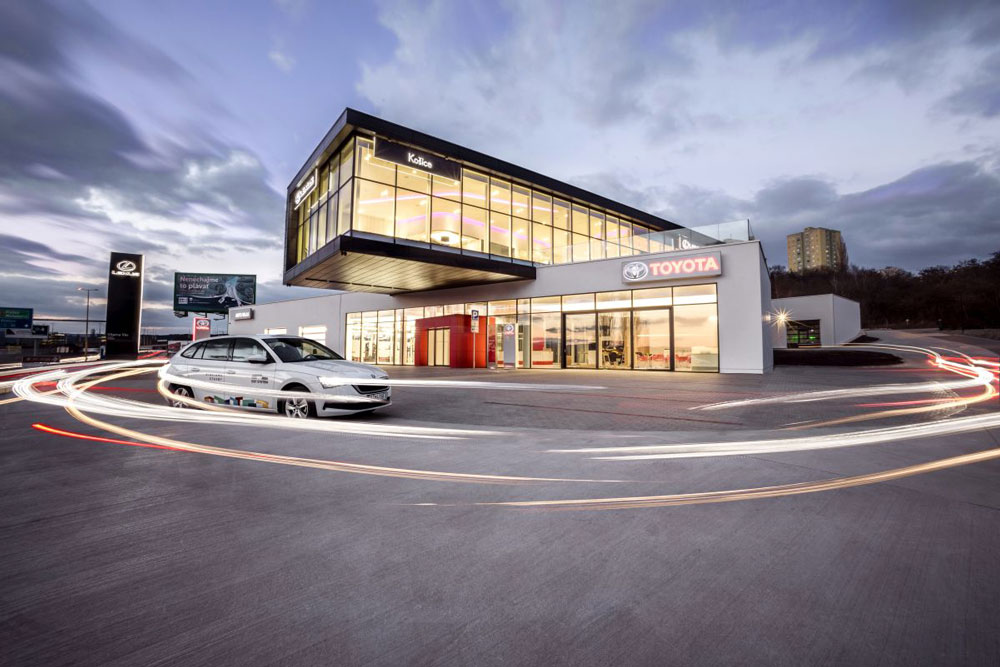 General supply of premises for a car shop and service Auto Valas, Košice
Selected references:
General delivery of an administrative and warehouse building for ANTRACIT PROPERTY, Senec. General delivery of premises for Auto Valas, Košice. General delivery of a showroom with administrative and warehouse premises for Fanuc Slovakia, Nitra. General delivery of food production and warehouse premises for King Food Packing, Petrovany. Store units Hornbach (home improvement retailer) SIKO (bathrooms), ASKO-NÁBYTOK (furniture seller) for Hobby Park Sekčov in Prešov. Production and warehouse halls in Immopark Košice. Construction of a logistics complex in Immopark Žilina. Lookout tower in Dubeň near Žilina. Expansion of warehouse premises of DS Logistic in Dunajská Streda. Hall extension for VW Slovakia in Bratislava. Office building for Hagleitner Hygiene in Senec.
More on:
www.hsfsystem.sk
www.facebook.com/HSFSystem/
Published: 7. 12. 2022