Basic information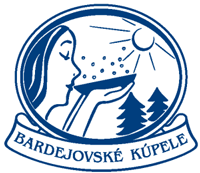 BARDEJOVSKÉ KÚPELE a.s.
The Spa provides medical care, variety of curative and weekend stays.
086 31 Bardejovské kúpele
Slovakia
Phone: +421 54 4774 470 (60, 50)
Fax: +421 54 4723 549
E-mail: marketing@kupele-bj.sk
Web: www.kupele-bj.sk





ID: 36168301
VAT / Tax ID: SK2020026250

• Bardejovské Kúpele is one of the most historical spas in Slovakia.
• It is located in the midst of beautiful untouched nature and therefore it is ideal place to relax and refresh your body and mind.
• It is the only spa in Slovakia with the Spa Colonade, where visitors can find 8 healing mineral springs.
• Spa is located 5km from the Town of Bardejov, inscribed on the UNESCO World Heritage List.