Basic information

ZTS TEES VOS, j.s.c.
Custom engineering production
Kráčiny 3
036 57 Martin
Slovakia
Phone: +421 43 4211 911
Phone: +421 43 4211 971
Phone: +421 43 4211 940
E-mail: ou@zts-vos.sk
Web: www.zts-vos.sk

ID: 36372293
VAT / Tax ID: SK2020118397

• ZTS TEES VOS, j.s.c. manufactures assembled configurations of maximum size 3500x2500x2000 (mm) and weight of 10 tons, according to the customer's technical documentation, for manufacturers of specific industrial equipment.
• For more than 25 years of its existence, the company has established itself as a stable partner for European customers on the engineering market.
ZTS TEES VOS - custom engineering production
ZTS TEES VOS is the join stock company and was established in 1997. Originally it used to be a part of the former concern ZTS TEES MARTIN.
ZTS TEES VOS has become one of the best local engineering companies during its 25 years independent existence.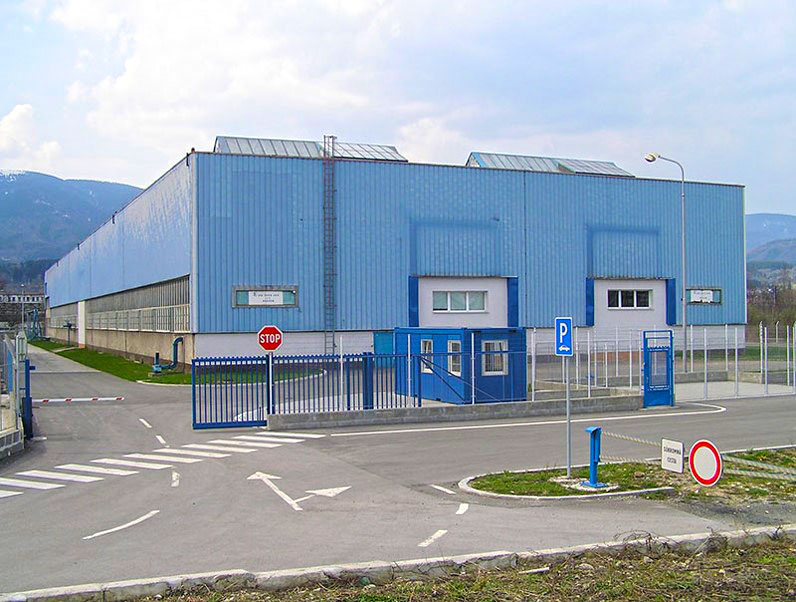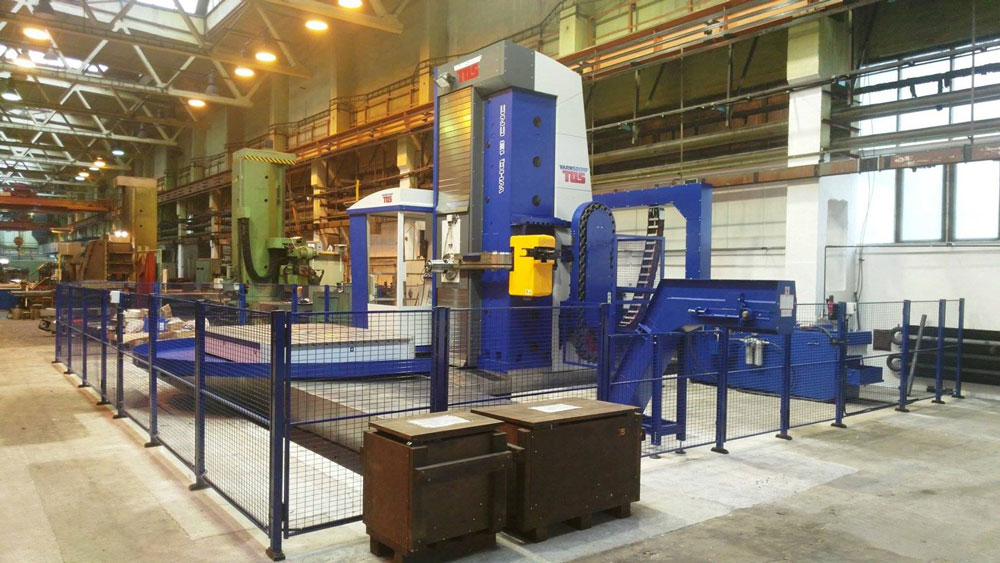 The main sphere of business is a production of the assembled configurations with various numbers of parts accordingly to the technical documentation delivered by customers. The company owns the proper technology placed on the production area of 3600 m². The technology provides the possibility to machine the large sized objects as well. (Max. sizes: 5000 × 2500 × 2000 mm, the mass up to 10 tons). The achievable precision is IT7. The welding workshop is equipped with modern welding technology.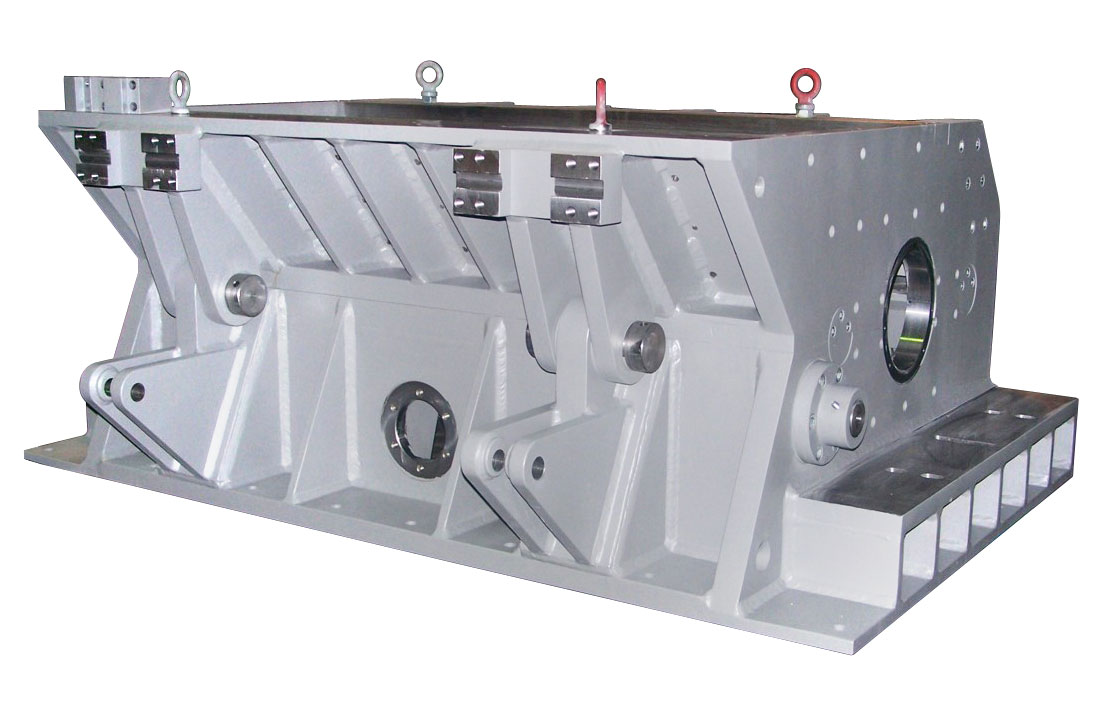 ⁘ Industrial production with the focus on production of individual parts and precast compositions according to supplied drawing documentation and specifications of the customer.
⁘ Production of the spare parts into the tool machines and technique devices.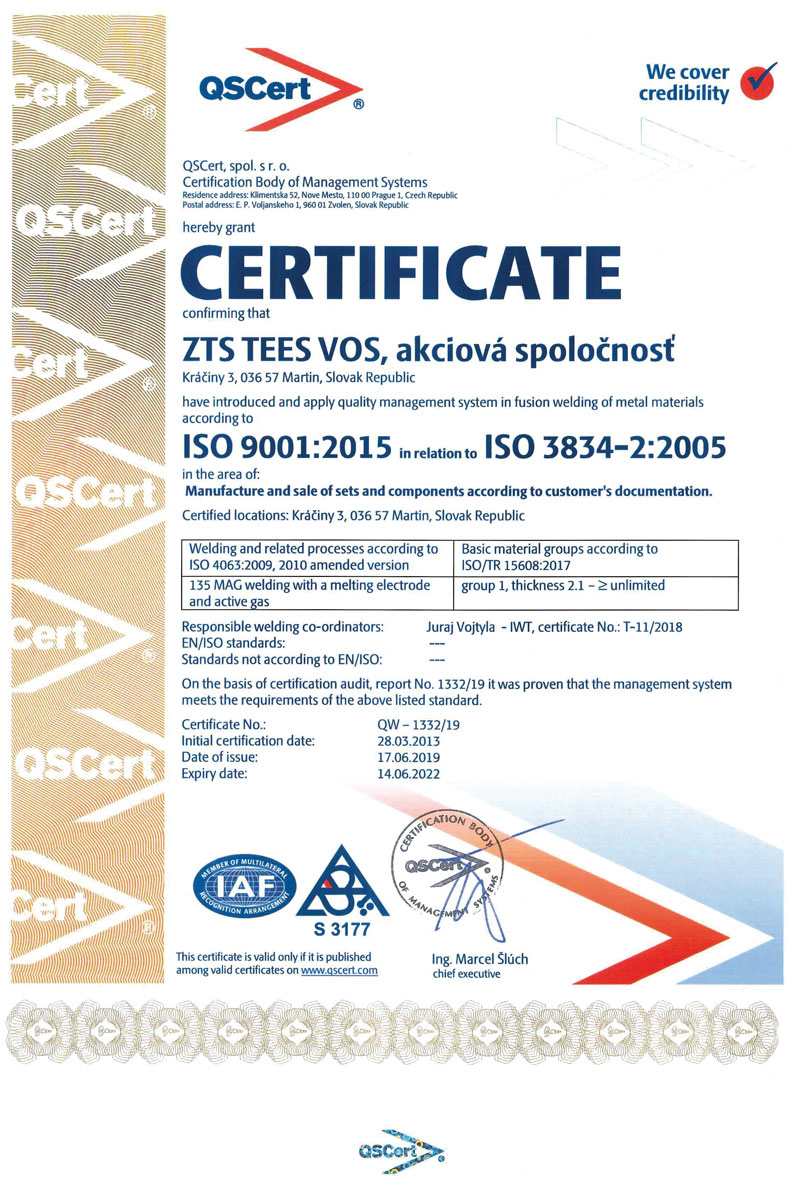 Published: 14. 9. 2023