Basic information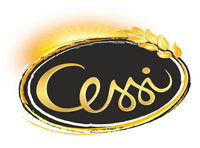 MPC CESSI a.s.
Production of mill, pasta, bakery and confectionery products, durable bread
Mlynská 22
052 01 Spišská Nová Ves
Slovakia
Phone: +421 53 4182 215
E-mail: obchod@mpc.sk
E-mail: sekretariat@mpc.sk
Web: www.mpc.sk
Web: www.cessi.sk





ID: 31651445
VAT / Tax ID: SK2020502803

• Pasta production
• Mill production
• Bakery production
MPC Cessi a.s. is modern industrial complex with 271 employees, located in Spišská Nová Ves, Slovakia
The company MPC CESSI a.s., is a leading Slovak production plant in commodities of pasta, mill, bakery and confectionery products. Complex is consisting of the following factories: pasta production, mill and bakery.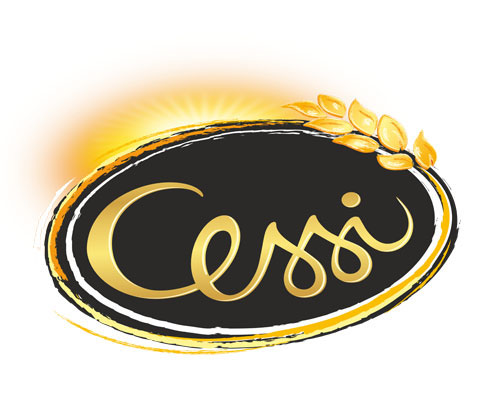 MPC CESSI fulfill all quality requirements to meet quality certification standards.
The standard of premium quality applied for more than 40 years is maintained thanks to the latest production technology when pasta is produced at nearly 100-degree temperature. High-level hygiene is absolutely given from the very beginning of the production until the delivery of products to their customers.
PASTA
The MPC CESSI a.s. company has kept up with many world trends in healthy food by introducing 5 types of pasta
Egg free pasta
Egg pasta
Durum wheat pasta
Wholegrain pasta
Egg free graham pasta
Egg – free pasta
It is high quality pasta produced by today's most advanced technology in production at the high temperatures (THT). It is cholesterol free. Due to its nutritional properties, it is classified as part of modern balanced nutrition.

Two – egg pasta
Egg pasta segment has a long tradition on the market. The term two egg pasta explains the number of eggs used per kilogram of flour. It is the product, in which the tradition joined the modern technology.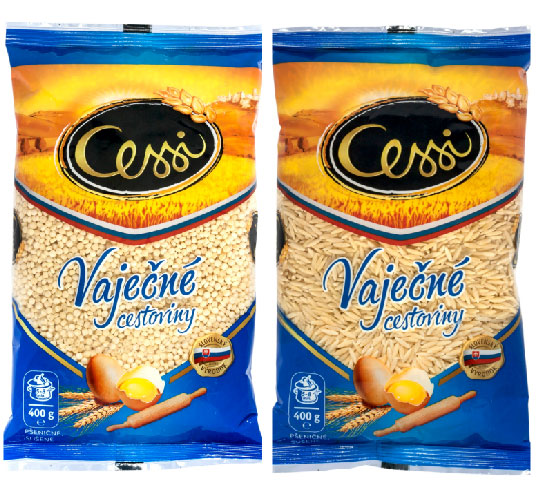 Egg free graham pasta
It is wholegrain pasta, prepared from semolina flour, produced from hard wheat by higher degree of milling. Its main benefit is increase of vitamin B and fiber content.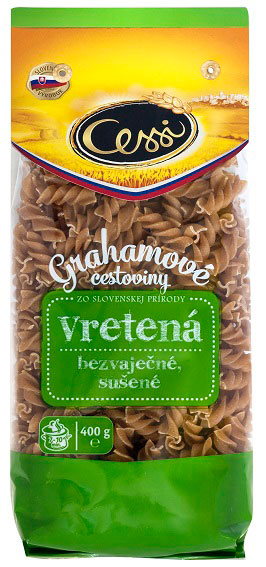 Durum wheat pasta and Durum wheat 3-colour with dried vegetables
This pasta is prepared from semolina flour, produced from hard wheat. The flour comes from its own mill. Due to strict quality control of raw material, we can ensure top quality pasta, which doesn't overcook or stick and holds its shape perfectly.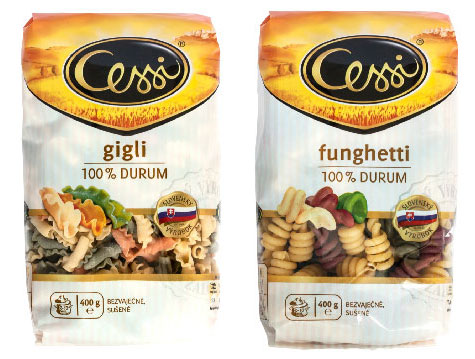 Wholegrain pasta
The main ingredient of wholegrain pasta is wholegrain flour, which is obtained by MPC CESSI from first grade soft wheat. Wholegrain flour is produced from milled grains mixed in individual sections with predominance of bran parts. Flour milled this way and then pasta made, reaches a higher levels of fiber, which has positive effects on digestive problems. By consumption of one portion of wholegrain pasta (app. 100 g of raw pasta) we get about 30% of daily fiber intake, while the same amount of classic pasta contains about 5% of daily fiber intake.
4 – egg pasta
A unique blend of taste, quality and tradition. The addition of fresh eggs, pasteurised using the most advanced method, guarantees that our pasta is exceptional. By selecting the highest quality fresh eggs produced in Slovakia, we make sure our pasta have a distinctive appearance and quality.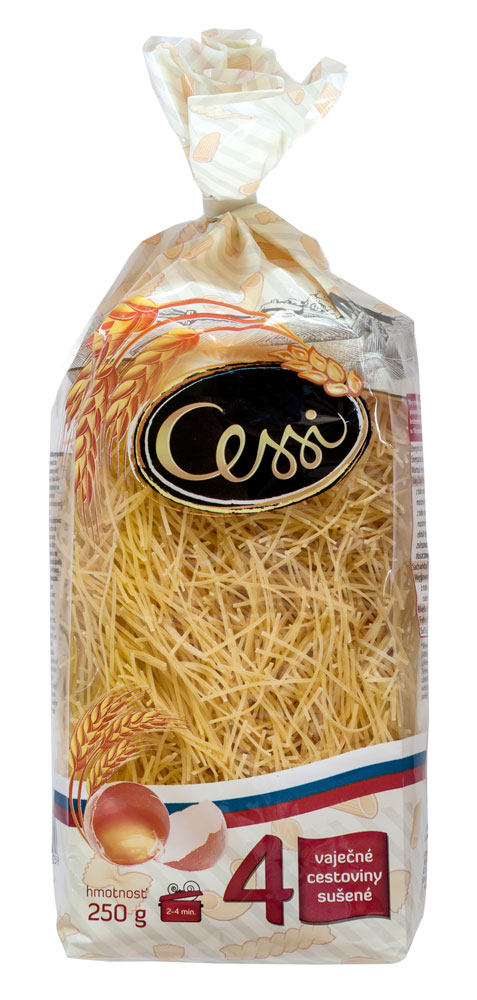 8 – egg pasta
This pasta is distinguished by its high egg content, making it a rich and balanced source of nutrients. Apart from ingredients, it also has distinctive shapes. This pasta is the masterful result of the most advanced production technology brought over directly from Italy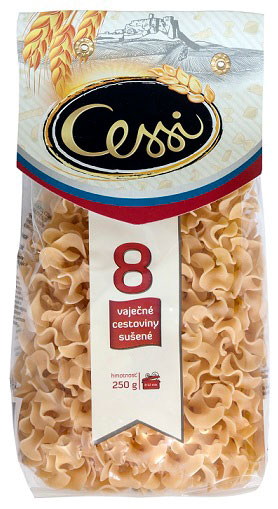 8 – egg semolina pasta
Our premium 8-egg pasta line is made from a special flour – semolina. Combined with fresh eggs, semolina gives pasta the ability to retain its specific shape and taste. It does not lose its shape in the cooking process and does not overcook like ordinary pasta.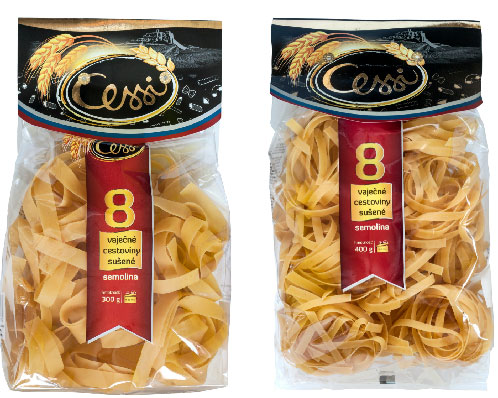 MILL
Mill produces wide assortment of high-quality flour suitable for bakery, pasta and pastry purposes. Current processing capacity is 150 tons of wheat and 48 tons of rye/day. The mill disposes of the silo-tower with the volume of 18 000 tons.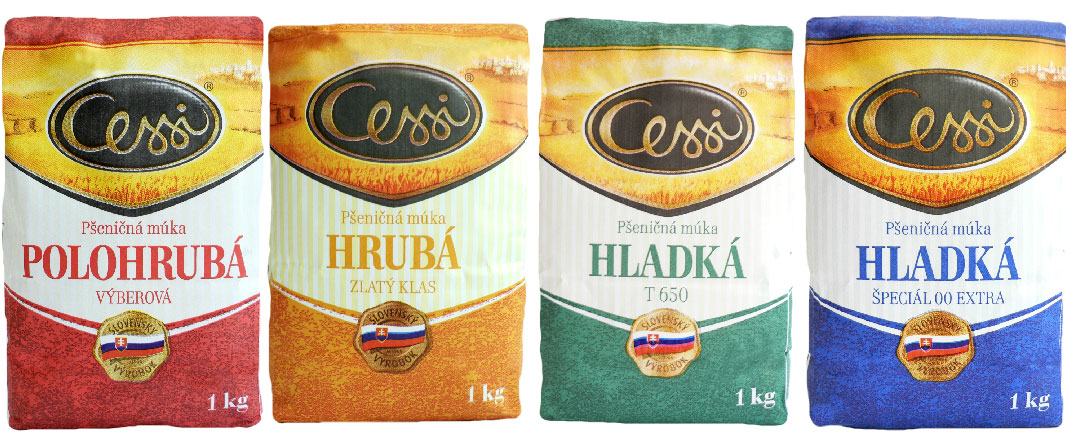 BAKERY
Bakery produce bread, common pastry, fine pastry and patisserie products. The bakery products are sold in region within 150km. We also supply frozen bakery products for retail and in-store bakeries . Daily output at ranges on the level 8 000 – 15 000 pieces with bread as top product. Overal bakery production 350 tons / year.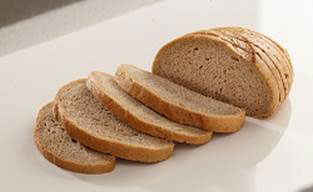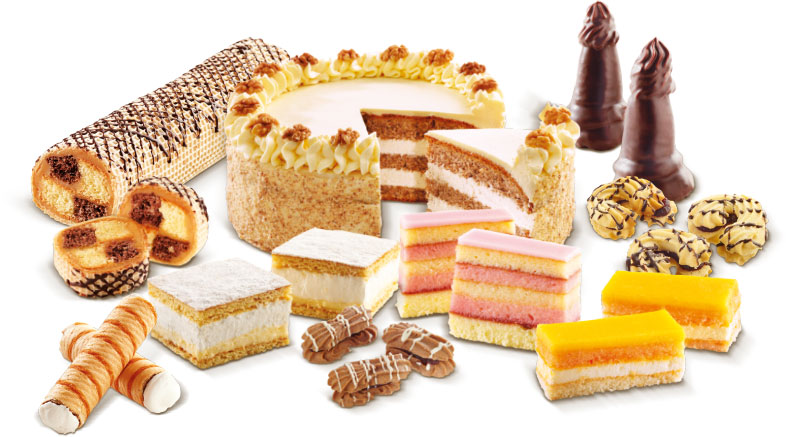 Published: 23. 7. 2021