We are preparing the 22. issue of the yearbook Companies index Book advertising prices Web advertising prices
SLOVAKIA 2022
Prestigious presentation of Slovakia
In the last 2 decades we have been putting you
into the spotlight around the whole world!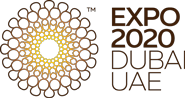 Dear friends!
The publisher INFOMA is preparing the 22th edition of the prestigious publication called "SLOVAKIA 2022". This publication represents the Slovak Republic in the highest diplomatic and business areas at home as well as abroad for almost 20 years.
The publication "SLOVAKIA" is distributed to all of the embassies of the Slovak Republic around the world via diplomatic channels, but it is also distributed for foreign embassies in the Slovak Republic, chambers of commerce and chambers of industry of European countries and for foreign investors and entrepreneurs as well as for more than 19 years in cooperation with the Ministry of Economy of the Slovak Republic, the Ministry of Foreign and European Affairs of the Slovak Republic, SARIO (Slovak Investment and Trade Development Agency), the Slovak Agency for Tourism and the Slovak Commercial and Industrial Chamber.
The publication is part of presentations of the government of the Slovak republic at various events, trade fairs and exhibitions (eg.: EXPO Astana 2017, Slovak Olympic House at the Olympic Games in Rio de Janeiro 2016, EXPO 2015 in Milan, Slovak Olympic House at the Olympic Games in London in 2012, EXPO Shanghai 2010, EXPO Zaragoza 2008 EXPO 2000 Hannover, etc.).
So far they have confirmed their participation in the upcoming edition:
2J Antennas, s.r.o. ▪ ABONEX, s.r.o. ▪ ADRIAN GROUP s.r.o. ▪ B.BOHEMIAN ▪ BARDEJOVSKÉ KÚPELE a.s. ▪ BATTAL, spol. s r.o. ▪ Bekaert Hlohovec, a.s. ▪ CASCAYA SLOVAKIA, s. r. o. ▪ Demänová Rezort ▪ Demänová Village - investing ▪ Dr. Iveta Plešková, PhD. - IVEXIM ▪ ELEKTRO - HARAMIA s.r.o. ▪ hameln rds s.r.o. ▪ HORSKÁ CHATA KMÍNEK - Makov ▪ Horská chata Limba na Skalke ▪ Hotel CROCUS **** Štrbské Pleso Vysoké Tatry ▪ Hotel GRAND*** Žilina ▪ HSF System SK, s.r.o. ▪ Ing. Mária Nagyová - INTERSPED CERNA ▪ JT LINGUA, s.r.o. ▪ Kontakt Wellness Hotel **** Stará Lesná ▪ KÚPELE LUČIVNÁ a.s. ▪ Mara CAMPING / ATC Liptovský Trnovec ▪ Mesto Hlohovec ▪ Mesto Nemšová ▪ Mesto Púchov ▪ Mesto Veľký Meder ▪ MicroStep Invest s.r.o. ▪ MODEZ-B, s.r.o. ▪ Nitrianska organizácia cestovného ruchu ▪ ODEVA, spol. s r.o. Lipany ▪ Penzión Antares*** Zuberec ▪ REGADA, s. r. o. - elektrické servopohony ▪ Región Horné Považie ▪ SAHESA, s.r.o. ▪ Sharvan bike - Project M1 s. r. o. ▪ Shrinktech s.r.o. ▪ SIMULTA, spol. s r.o. ▪ Smurfit Kappa Obaly Štúrovo, a.s. ▪ SVT, s. r. o. ▪ Šport Hotel*** Donovaly ▪ Tále a.s. - Ski, Golf & Hotel Resort ▪ Tatra Hotel *** Poprad ▪ TATRASVIT SVIT - SOCKS, a.s. ▪ Transmisie engineering a.s. ▪ Trenčianska regionálna komora SOPK ▪ Trnavská regionálna komora SOPK ▪ Wellness – Hotel Tyrapol** ▪ WELLNESS HOTEL PATINCE **** ▪ Zeocem, a.s. ▪ ZWL Slovakia - Výroba ozubených kolies Sučany, s.r.o. ▪ Žilinská regionálna komora SOPK ▪
This publication contains besides advertising also a lot of useful information as:
Allocation and presentation of local government: countries, towns and districts
Brief overview on infrastructure of the Slovak Republic
History of the Slovak Republic
The complete list of addresses and contact of:

The Diplomatic missions of the Slovak Republic around the world
The Diplomatic missions established in the Slovak Republic
The State institutions of the Slovak Republic.
Technical information:
Language: English
Circulation: up to 3 000 copies (min. 2000 copies)
Media: book, Internet
Month of issue: September 2022
Closing date: 31th August 2022
Contents
FOREWORD BY THE MINISTER OF ECONOMY
FOREWORD BY THE MINISTER OF FOREIGN AFFAIRS
PRESENTATION OF IMPORTANT COMPANIES
Export Slovakia - Category in Site
STATEMENT BY THE PRESIDENT OF SOPK
SLOVAK CHAMBER OF COMMERCE AND INDUSTRY
BASIC INFORMATION ON THE SLOVAK REPUBLIC
ADDITIONAL INFORMATION ON THE SLOVAK REPUBLIC
DIPLOMATIC CORPS
DATABASE
V.I.P.
INDEX OF PRESENTED COMPANIES